The retail sector is seeing a continual and phenomenal transformation over the last few years, all thanks to NLP technology. It changed (and is changing) the rules of customer engagement with brands. But, with many competitors and the ever-growing retail market, customers are demanding more and better. Getting them to notice your brand, in such situations, is a greater challenge. 
Customer engagement is very crucial for any retail business, be it E-commerce or a regular brick-and-mortar business. Technology comes to the rescue during times of launching a new product, enhancing the brand image, connecting with the customers, etc. Companies are taking full advantage of the latest technologies, like Artificial Intelligence, to gain a better understanding of the customers and drive personalized engagement.
Retailers are now slowly realizing the value that data mining can bring to their business as it provides useful insights about their operations and customers. Unstructured data, like emails, feedback, social media, etc, also provides rich insights to any business. Hence, Natural Language Processing becomes an obvious choice to analyze the data and gain insights, from both voice and text-based data inputs.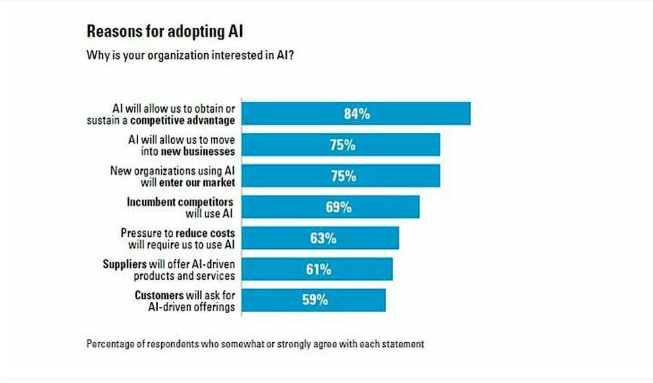 Source: Single Grain
What is Natural Language Processing in Retail?
NLP is an AI and Machine Learning technology that enables machines to process huge amounts of structured and unstructured customer data. It involves speech and text-based communication. It is a technology behind chatbots, virtual assistants, online translation services, and many more.
Imagine a customer who wants to buy trek shoes that are in red color. He/she will search on an eCommerce website by entering a search query as 'red trek shoes' or 'red shoes for trekking. A search engine that is not powered by NLP would show images of red-colored regular shoes or trek shoes in any color as it cannot accurately interpret the language. The search engine, without NLP, won't be able to understand the context and the exact intent of the user. This traditional search process is continuously trained and improved with NLP and provides the customer with images of red trek shoe products. 
How will the retail business benefit from NLP?
1. Cost-effective
NLP is a cost-effective alternative for text recognition and mining. Insights from unstructured data like customer feedback, answers to queries, their preferences in the coming festival seasons, holidaying trends, their expectations concerning the product and services, etc., will require huge manpower and will be an expensive effort. But, with deep learning-based NLP, automated platforms can be provided to gain such industry-related knowledge, thus making it cost-effective.
2. Time-saving
The process of understanding market trends through customer preferences and behavior is a cumbersome and time-consuming process. NLP helps by saving time and effort as it can easily mine through omnichannel platforms and absorb the intents of users. It provides dynamic results, if well-trained.
3. Accurate results
The NLP networks are continuously trained on new content, grammar, the intent of the user, vocabulary, document analysis, machine translations, etc. This powerful feature will enable the NLP networks to understand the emotion of the users and provide them with the best answer to their queries.
Applications of NLP in Retail
Customers who have an end-to-end positive experience with a brand always stay loyal to the brand. They help in promoting the brand among their friends and families. Below are some applications of NLP that help create enhanced customer satisfaction that will lead to better business profits.
1. Text recognition & Semantics
NLP engines extensively use Machine Learning to analyze and understand the intent of users. They are capable to recognize the texts and convert them into data, analyze the user intent and provide them with an accurate response to queries. Advanced NLP is powered by understanding and analyzing the logical and lexical semantics of the language, which helps the machines to understand the context in which the sentence is written or spoken.
2. Sentiment analysis
When one has to adjust/alter their marketing and sales strategies, sentiment analysis helps in understanding how customers feel about their products and brand. NLP is capable of analyzing social media content, be it news, blogs or reviews from forums, etc. The NLP engines will retrieve the data, analyze it, and assign an appropriate value to it, like positive, negative, and neutral. The latest advancements in NLP technology have reached the stage of identifying emotions like happy, sad, angry, annoyed, etc. 
A company, 8allocate, performed sentiment analysis for one of its eCommerce clients, who wanted to increase customer loyalty, drive business changes, and achieve an appropriate return on sales and marketing investments by analyzing the customers' feedback on the products purchased online from their website. Language specifics, abbreviations, collocations, vernacular expressions, synonyms, semantics, and the overall tone of voice of feedback were analyzed through an NLP toolkit and a comprehensive semantic analysis was performed.
The client reported a 30% revenue increase within one year of the deployment of this solution. 
3. Chatbots
Advanced NLP-powered chatbots serve the purpose of customer engagement, customer support, and in-house operations optimization. They are able to 
– Understand the nuances and intentions in a request

– Deliver a personalized conversation in resolving an issue

– Show empathy toward the customer's problem

– Utilize the opportunity to meet the brand promise

– Enhance accurate interpretation by reducing false positive outcomes

– Agile learning capability to address the development gap

 

Chatbots collect user-relevant data and offer fully personalized experiences to users.

They deliver significant value to businesses. For example,

Asos, an eCommerce fashion store

was able to increase its orders by 3 times through the Facebook messenger

chatbot and enjoyed a 2.5 times return on ad spend by reaching 35% more target users.

 
4. Customer Service
NLP contributes enormously to improving customer service. A happy customer always creates an impact on sales. Similarly, dissatisfied customers will express and share their bad experiences, which in turn will affect the brand image and overall sales. For instance, a personalized greeting to a customer with their name and asking them if they are calling regarding an order they placed recently will automatically delight the customer. If the chatbot can foresee possible issues with the order, it can help navigate the customer toward a personalized set of choices.  
5. Advertising
NLP helps advertisers in identifying the potential buyers of their products by analyzing social media, emails, and purchase behaviors. The application of NLP has already added value to many businesses so far, as it broadens the range of channels for ad placement. This enables the companies to optimally spend their ad budgets and target potential buyers.  
6. Market Intelligence
Marketers need advanced tools to analyze the data available on blogs, websites, and social media posts to stay updated about industry-related events. NLP helps marketers stay informed about competitors and their strategies, along with the latest trends to polish and refine their strategies.
Conclusion
Though NLP cannot replace human perception and ingenuity in the near future, it is definitely emerging as a tool for gaining insights about customers. More NLP advancements will further transform businesses and operations, with surprises waiting at every turn in this era of digital transformation and artificial intelligence.
FAQs
1. What is NLP?
In simple terms, it is the ability of a computer or a machine to understand human language and process it in the way humans process.
2. How powerful is NLP for retail businesses?

NLP has all that it takes to improve customer engagement, enhance customer service, and boost revenues. Right from sentiment analysis, chatbots, and market intelligence to advanced advertising, and hiring tools, NLP can derive value from routine processes.
3. What are Chatbots?
Chatbots are programmed robots that interact with customers and simulate a human-like conversation through Artificial Intelligence
4. How can Chatbots help retailers?

Chatbots give customers the sense that they are interacting with a helpful retail associate and, thus, they enhance the customer experience.  They act as a conversational platform between the retailers and customers, fostering brand value, and customer loyalty by providing human-like touch. They are low-cost marketing investments for retailers.
If you need any help with idea validation, proof-of-concept, Data Science consulting, large-scale AI implementation, Big Data Engineering, or a creative solution for your NLP in Retail data. You are at the right place.
Talk to our experts