Using data science can improve your customer experience by creating an engaging customer experience, which is vital for any business.  Businesses are collecting and using data to improve the customer experience. Retaining online customers is becoming more complex as customers these days are putting a premium on the shopping experience in addition to the price and quality of products.  Data Science and Big Data Analytics can help businesses in providing a better shopping experience that leads to higher customer satisfaction and loyalty in the long run. Advanced analytics tools are capable to collect, store, analyze, and utilize historical and current data in an attempt to provide a better customer experience. Hence, these tools are more widely leveraged by digital retail companies.
Data Science to Improve Customer Experience
Here's how retail companies are harnessing their data to enrich the customer experience and retain customers in the long term-
Predicting customers' purchasing patterns from their past behavior – The most important aspect of any advanced analytics tool is to predict customer needs and their behavioral patterns. The data analyzed from the customers' past behavior can be utilized to understand their current needs and eventually predict which product they will purchase. Analytics tools are leveraged and recommendation engines recommend related products that the customers are looking for. For example, makeup products company Sephora's Visual Artist App recommends products based on its customers' previous purchase history. Demographics of the customers, combined with their purchase history, allow the app to predict what products the customers will buy.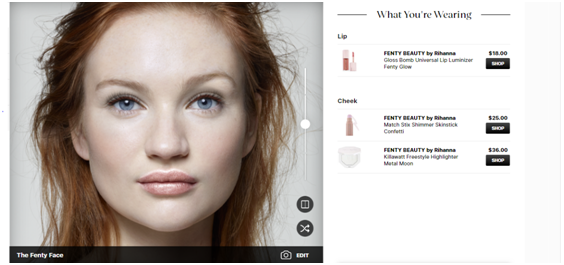 Sephora Visual Artist App collects the current data of the visitor to predict and recommend the products that she will purchase.
Real-time results – Predictive Analytics provide businesses with real-time results to tailor their strategies accordingly for optimizing the customer experience. They collect customer data in real time and develop recommendations based on customer feedback and preferences. The algorithms built into the data-driven systems of Youtube or Netflix will provide their viewers with further recommendations depending on the type of videos they have watched, if they have skipped a particular song, etc. This will enhance the customer experience as the analytics will know what will work and what will not.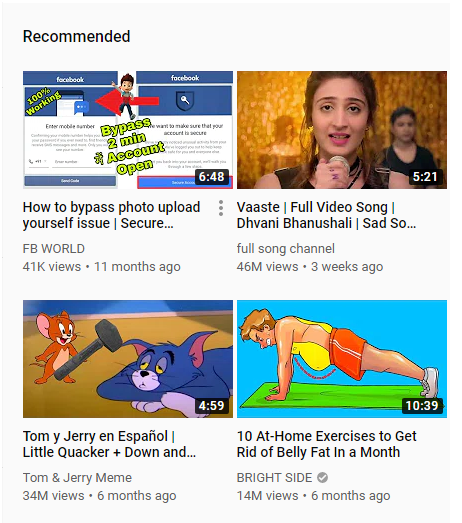 Youtube recommends a wide variety of videos based on the visitor's past search results.
Personalized services to the customers – According to Forbes, more than 85% of mobile marketers have reportedly achieved higher engagement, greater revenues, and more conversions into their businesses by offering personalized services to their customers. A well-drafted personalized marketing strategy derived from the already existing data from the database always is effective. Amazon and Spotify successfully implemented analytics into their operations that would suggest related products and music to their customer's tastes and preferences.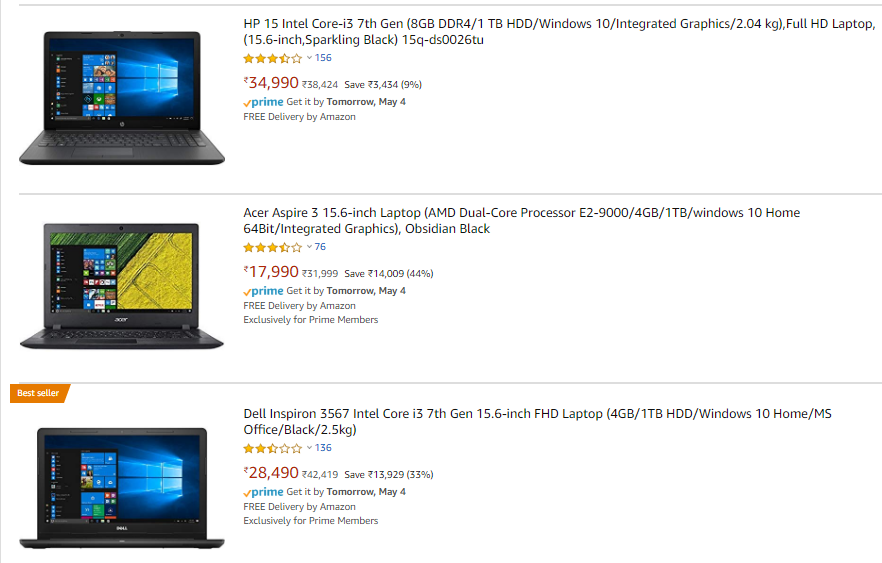 Amazon recommends laptops from different companies, along with a personal suggestion about the best-selling product.
Optimized pricing models – Price optimization is understanding customers' reactions to various pricing strategies by using data analytics techniques and finding the best price for the company. Pricing models are drafted based on factors such as costs, competition, season, etc. Changes in the price of one product will create a change in the sales of other products. Data Science predicts this change and helps in computing the pricing models. The Airlines and Hospitality Industries, in the 1980s, started leveraging big data analysis for optimized pricing decisions – to offer competitive pricing with maximized revenues. The data about the time of booking, type of customer, geography, etc, were the factors considered for customized pricing.
Connecting to customers' touch points – Customer data can be acquired from various internal and external touchpoints. All the data collected from these touchpoints is essential for branding. Hence, analyzing all the touchpoints becomes a crucial element in providing an enhanced customer experience. The data collected from various pre-purchase, purchase, and post-purchase touchpoints will help in analyzing how the customers feel about the product and the company. The technology giant, Apple, is considered to be the leader when it comes to customer touchpoints. With its innovative product descriptions, easy-to-navigate website, and easy access to customer support – it provides a consistent pathway to its customers.
Businesses slowly realize the importance of data in the customer experience. Data, when used strategically with the help of Data Science can do a lot more. As we move ahead, we'll see a lot more applications of data analytics in customer satisfaction and experience.
Key Takeaways
Data plays a critical role in enhancing customer experience and satisfaction.

Businesses are leveraging advanced analytics tools to improve the shopping experience.

As we move ahead, we will see much more granular use of data in customer experience.
If you need any help with idea validation, proof-of-concept, Data Science consulting, large-scale AI implementation, Big Data Engineering, or a creative solution for your application. You are at the right place.
Talk to our experts