Data Science in retail has become one of the most powerful technologies by providing fact-based data-driven insights. Data Science technologies help retailers in enhancing their marketing strategies, operations, and financial performance. Retailers today are searching for ways to derive more customer intelligence and operational insights from their overflowing databases which are currently fulfilled by Data Science technologies. 
Data Science in Retail Use Cases
Data Science in retail plays a vital role in advancing operations such as assortment, recommendation, Logistics, Supply Chain Management, Demand Forecasting, Price Optimization for products, Predictive Maintenance, Churn prediction, and Data-Driven Product Management.
Product assortments based on customer behavior
Other products that are bought together with the required products by the customers lead to an increase in sales. This helps retailers improve merchandising and drive more sales through up-sell and cross-sell. Customers buy products in groups. Retailers need to analyze the kind of items that are bought together for optimization of merchandising, increase in revenues, and customer retention. Hence obtaining the frequency of buys and understanding the product relationships is very important. Data Science techniques help to obtain the frequency of buys & correlation in a very efficient and visual way.
Market Basket Analysis or Affinity analysis is a data mining and data analysis technique. It is one of the best approaches practiced by retailers to discover co-occurrence relationships among activities performed by customers. Market Basket Analysis works on the principle of frequency count and correlation check. Hence, allowing us to know the relationships between the items that are purchased by customers. A correlation test is also used to evaluate the relationship between two or more variables. There are different methods to perform correlation analysis such as Pearson correlation and Spearman correlation.
Personalized product recommendations and advertising
Data science is used to create Recommendation engines which proved to be of great use for retailers as tools to predict customers' behavior. Retailers have started using recommendation engines as one of the best approaches to analyze customers' choices.
Providing recommendations enables retailers to increase sales and invent innovative trends. Recommendation engines manage to adjust depending on the choices made by the customers. The filtering techniques of recommendation engines provide insights by considering customers' past behaviors or a series of product characteristics.
Logistics and Supply Chain Management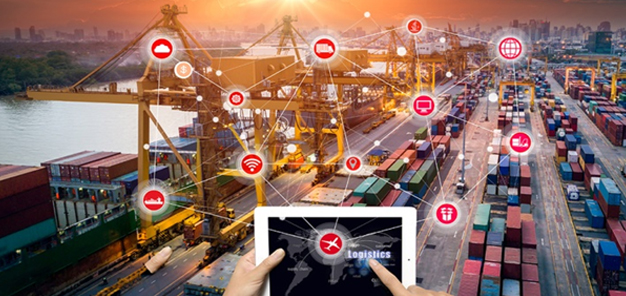 Businesses often struggle with how to move their products and assets around places in the most efficient way. There are many variables to contend with: shifting demand, human error, traffic, fuel costs, weather, etc. With technological advances, the data collected on a daily basis is analyzed to gain meaningful insights from which business-impacting decisions can be made.
Data science enables the application of advanced mathematics which provides the insights to appropriately maximize return on assets. Predictive logistic analytics is applied to predict machine behavior, human behavior, and even weather behavior. When companies leverage predictive analytics into their logistical operation, they experience less mechanical downtime, more efficient routes, increased customer satisfaction, and higher stock prices.
Demand Forecasting
Demand forecasting is the area where consumers' demand for goods or services can be predicted. Information on how demand will differ provides retailers to maintain the stock as required. Forecasting the right demand can make a company more powerful in the market around all sectors such as manufacturing, supply, and retail.
Data Science provides a wide variety of analysis tools, from traditional statistical approaches to neural networks and data mining, that can be used to model consumer demand. One of the most powerful Data Science techniques for forecasting demand is Times Series Analysis as it is considered one of the best approaches for demand forecasting. This technique enables us to know trends, seasonality, and randomness present in the data, and based on it, it gives the best possible predictions.
Price Optimization for products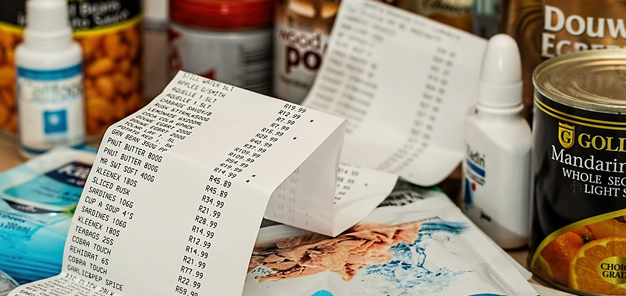 Price optimization techniques can help retailers to decide the best price for the product to gain maximum profits. Factors such as competition, market positioning, production costs, distribution costs, etc play a key role for retailers in order to optimize their product pricing.
Data science provides ML (Machine Learning) techniques that have an enormous impact on KPIs. The developed algorithms can learn patterns from data, instead of being explicitly programmed. Machine Learning models can continuously integrate new information and detect emerging trends or new demands. Retailers get benefit from predictive models that allow them to determine the best price for each product or service, thus, providing the most efficient way for price optimization of products.
Predictive Maintenance
The manufacturing industry faces new challenges often. To overcome them, manufacturing companies have been implementing preventive maintenance, regular checks, and maintenance of equipment by technicians, as they can fail at any time.
Data Science techniques such as Regression models are used to predict the remaining lifetime of the machinery. Classification models are used to predict failure within a given time window. Survival models predict the failure probability over time. These models enable us to provide predictive maintenance which helps to monitor machines, predict quality issues, and asset failures even before they occur so that they can get fixed quickly and demand and supply be balanced in the retail sector.
Churn prediction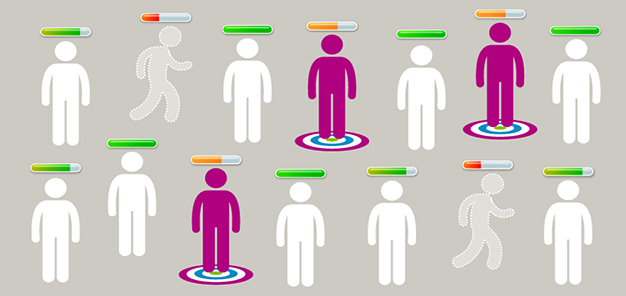 Customer churn is one of the most crucial elements of business and its growth. Customer churn occurs when customers stop or cancel the relationship with a company, or its products and services. The companies are interested in identifying segments of these customers because the price for acquiring a new customer is usually higher than retaining the old one. For example, if Big Bazar knew a segment of customers who were at risk of churning they could proactively engage them with special offers instead of simply losing them.
Data science provides ML (Machine Learning) techniques which have proved to be the most helpful way to predict churn rate. The developed algorithms can learn patterns from individual data and able to predict individual churn rates.
Product Management
Data-Driven product management includes certain parameters like Customer Acquisition Cost (CAC), Customer Conversion Rate (CCR), User Churn (UC), Net Promoter Score (NPS), Customer Satisfaction (CSAT), Customer Lifetime Value (CLV), etc. All these parameters are calculated using individual historical data. Calculating the values for each parameter for individual customers enables an organization to do target marketing and also to keep each individual in touch with companies' products.
Data Science helps organizations by providing faster and better results with machine learning algorithms, which can be trained on customers' data and learn all the patterns and rules to calculate all the parameters included in product management in an automated way.
Conclusion – Data science plays a vital role in Retail analytics by providing Insights on inventory levels, supply chain movement, consumer demand, sales, etc. that help in making marketing, and procurement decisions. The analytics on demand and supply data are used for maintaining the procurement level and also for taking marketing decisions. Retail analytics gives detailed customer insights along with insights into the business and processes of the organization with scope and need for improvement.

If you need any help with idea validation, proof-of-concept, Data Science consulting, large-scale AI implementation, Big Data Engineering, or a creative solution for your Data Science in Retail data. You are at the right place.
Talk to our experts