Industries faced with digital disruption and a radical shift in consumer behavior, enterprises are looking to boost operational efficiency and agility in solving business problems. For a business looking to be competitive or disrupt the existing market space, Artificial Intelligence (AI) can be a solution. It can help their machines become intelligent by providing them with a brain, and the ability to take decisions and outperform humans.
And it has started. Today enterprises of all sizes are adopting AI to build smart applications and automate processes.
A Gartner survey reveals that 37 % of organizations have implemented Artificial Intelligence in some form.
According to a  report 'Artificial Intelligence in Business Gets Real; Pioneering Companies Aim for AI at Scale' by MIT Sloan Management Review in collaboration with BCG Henderson Institute- 91% of the enterprises surveyed expect AI to deliver new business growth by 2023.
The early adopters have been in the healthcare, retail, and manufacturing industry. But as the business benefits of AI gains more visibility and technology adoption gets cheaper, it will gain widespread adoption.
This article will help with what is AI in enterprises. Key AI technologies are used in enterprises today and the application of AI in some enterprises.
What's AI in Enterprises?
Let's begin first by understanding what's AI and then look at it from the perspective of enterprises.
Artificial Intelligence (AI) is a branch of computer science. It is the development of computer software that can think, act and speak like a human. Some of the major capabilities of an AI-driven machine are-
Solving problems using logic
Independently extract information from the surroundings
Independently respond to evolving scenarios
Take decisions and achieve goals
Communicate with humans
AI in enterprises is the application of AI technologies into the different aspects of business operations so as to speed up and automate processes.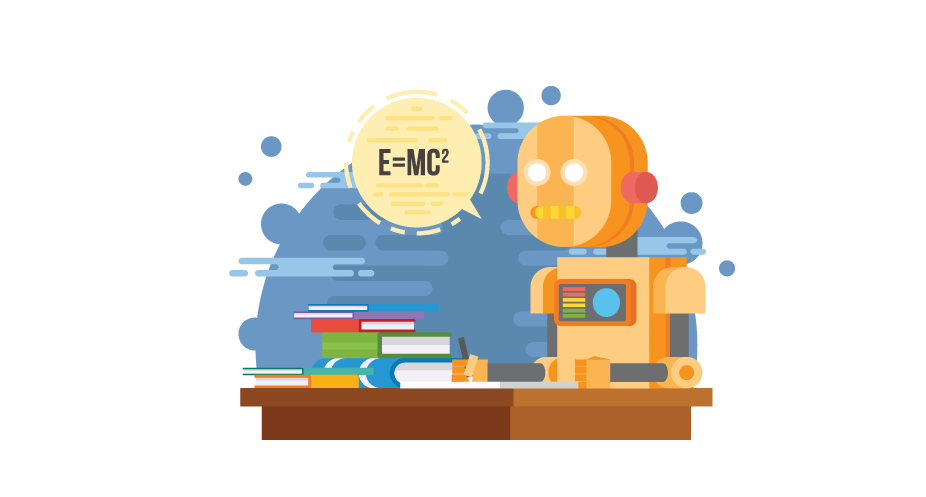 Key AI Technologies Used In The Enterprises. While the mass adoption of AI in enterprises will take some time, there is significant early adoption of the technologies in enterprises. Let's look at some of them :
1. Machine Learning- One of the AI technologies that have gained massive adoption in enterprises is machine learning. It provides machines with the ability to access data and automatically learn and gain experience from it. From identifying whether an email is spam to recommending products to a buyer based on his past buying history are all the applications of machine learning in enterprises.
2. Deep Learning- It is part of Artificial Intelligence that makes machines learn from experience as humans do and build their own intelligence. In Deep Learning, a set of algorithms that resemble closely to a human mind recognizes patterns from large amounts of data. From forecasting weather to helping driverless cars adhere to traffic signals, Deep learning is empowering machines to do the next level of human tasks.
3. Natural Language Processing (NLP)- Communication is integral to human-machine collaboration in enterprises. Natural Language Processing (NLP) makes machines comprehend written text and spoken words. From Virtual assistants to credit card fraud detection, the applications of NLP in enterprises are many.
4. Automated Machine Learning- One of the challenges of AI and ML is that you need experts to apply them to solve real-world problems. That makes it time-consuming and resource-intensive. Automated Machine Learning solves this problem by automating machine learning so as to make it available to the masses. The AML keeps all the complexities of the ML at its level and delivers simple-to-understand and easy-to-apply information and insights to the non-experts.
Applications of AI in Enterprises
AI in Healthcare :
Dosage errors account for up 37% of all preventable medical errors. AI can help healthcare organizations significantly minimize it.
Robotic-assisted surgery
AI-powered Nursing assistants
Clinical care- Disease diagnosis, Medication, etc.
Detection of epidemics and disease outbreaks
Medical Research to analyze complex data sets
AI in Retail :
According to a new study by Capgemini, AI in retail can save $340bn for retail companies.
Product recommendations based on buyer history
Predictive Inventory management
Demand forecasting
Personalizing customer experiences
Fraud/anomaly detection
AI in Manufacturing :
According to an Accenture study, Artificial Intelligence in Manufacturing will enable 38% profit gains by 2035.
Predictive maintenance of machines
AI-driven product design
Industrial Robots
Demand forecasting
Prediction of calibration and test results 
AI in Transportation & Logistics :
A McKinsey study on AI adoption found that early adopters in the transportation and logistics sector gained more than 5% in profit margins.
Predictive fleet maintenance
Demand Forecasting
Route Optimization
AI-based sorting and labeling
Freight Transfer with Robots
AI has the potential to be a game-changer in the industry. But it's still in the early stages. As we see more adoption of AI in enterprises, there will be applications of AI in more complex tasks. Can it replace humans? We need to wait and see. But it will surely minimize human intervention and take human-machine collaboration to the next level.
If you need any help with idea validation, proof-of-concept, Data Science consulting, large-scale AI implementation, Big Data Engineering, or a creative solution for your enterprise application. You are at the right place.
Talk to our experts